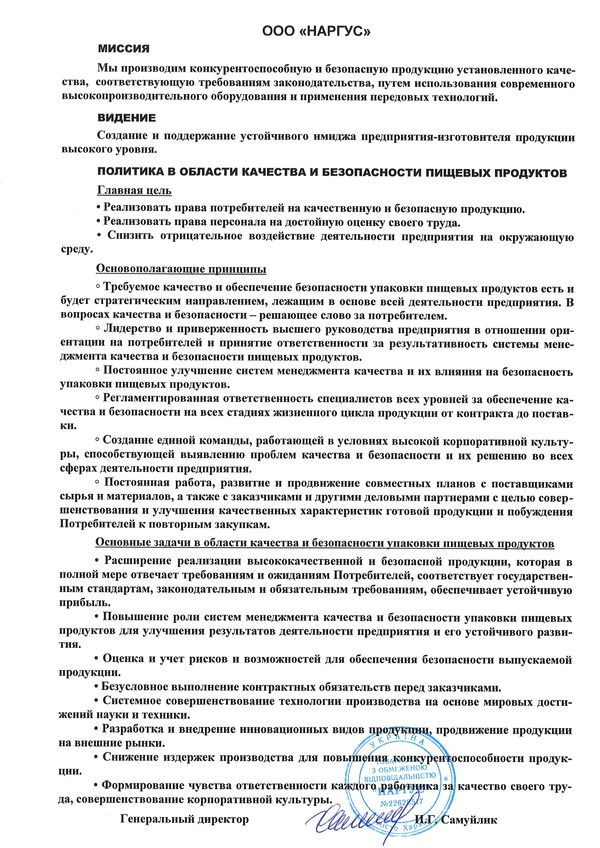 The main principle of quality management is system approach, the main function of which is continuous quality improvement of output products.
Present quality system management of the company guaranties output of goods that correspond to the highest demands.
Concept of quality assurance lies in quality policy stated by company management.
The Management considers one of the main aims of company activity the safe production of high quality and competitive goods on the basis of efficient and advanced technologies.
The main targets in area of quality are:
output of high quality production that completely satisfies Consumers' requirements and expectations and corresponds to state standards, legislative and regulatory requirements and provides a stable profit;

systematic technological development of production on the basis of world achievements of science and technology;

development and application of innovative products, product promotion to foreign markets;

cost reduction for product competitiveness enhancement

creation of safe working conditions for manufacturing personnel;

to form each employee sense of responsibility for quality of their work, enhancement of corporate culture and creation of stable company image as producer of high quality goods;

improving of labor motivation, supporting of social programs;
Quality principles:
Our activity is grounded on quality being present and future strategic orientation;



Regulated responsibility of specialists at all levels – from managing director to production worker – for quality assurance on all stages of product life-cycle, from conclusion of the contract to the delivery;




Creation of unified team working in an atmosphere friendly to detection of quality problem and its solving in all fields of activity.



Systematic personnel training in field of quality, involving each employee in activity of quality improvement, motivation and stimulation of personnel to enhance quality of output products;


Standardization of production processes, their constant analysis and improvement;




Regular cooperation, development and promotion of joint plans with suppliers of raw materials, Consumers and other business partners with aim of improving of qualitative characteristics of finished products and Consumers stimulation to make further purchases.




Quality control system implementation and its development in accordance with requirements of international standards ISO 9001:2015 helps us to improve service quality and gives confidence that they has made a good choice;



We take responsibility for bringing to our employees actual policy and motivation of its' realization;


Certification of quality management system has been successfully carried out at Nargus ltd. in January 2017 with getting of Certificate of Compliance with international quality standard ISO 9001:2015.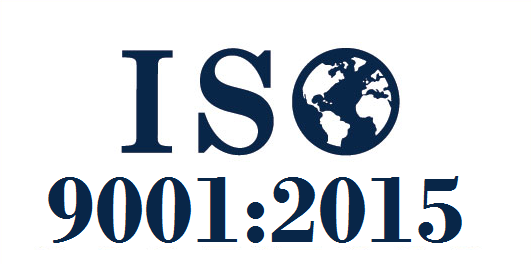 Existing quality management system of company implies openness for our customers, that is why audits at enterprise are carried out not only by certified organizations, but by our customers that have experience of international standardization application.
Taking into account an importance of ecological part of company activity, preparatory work is conducted now with aim of ecological management system implementation in compliance with international standard ISO 14001:2004.
Back