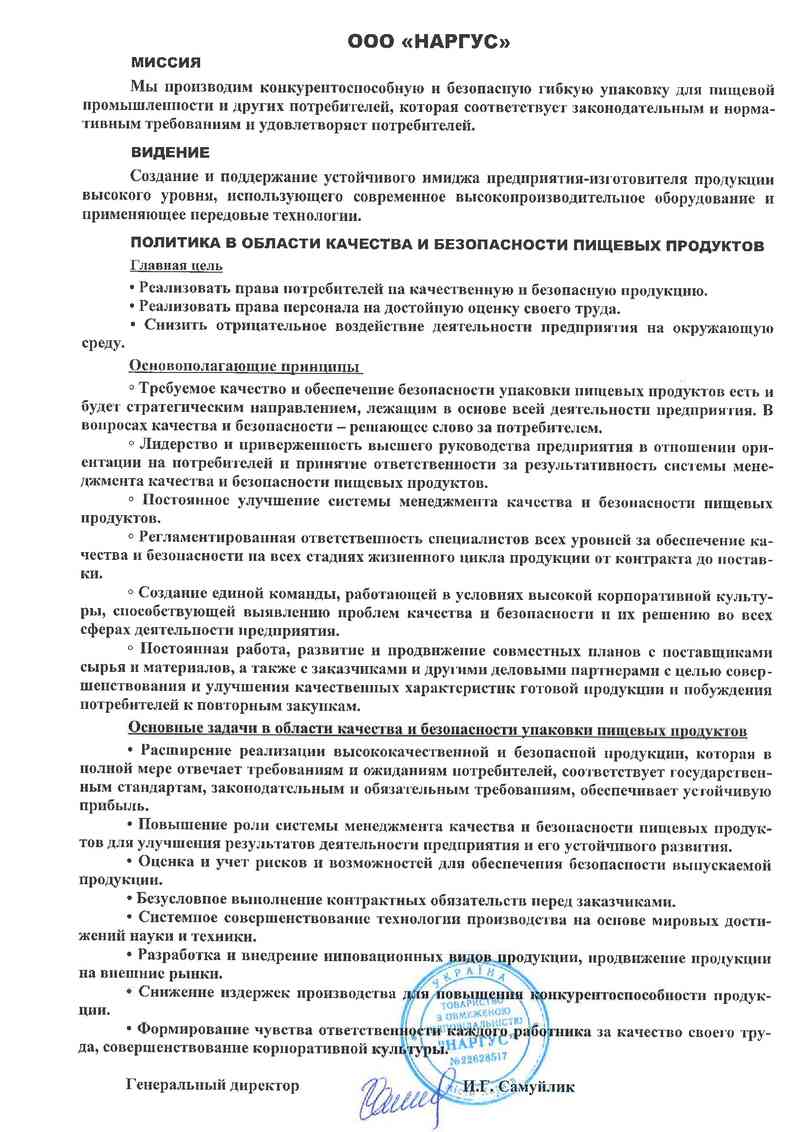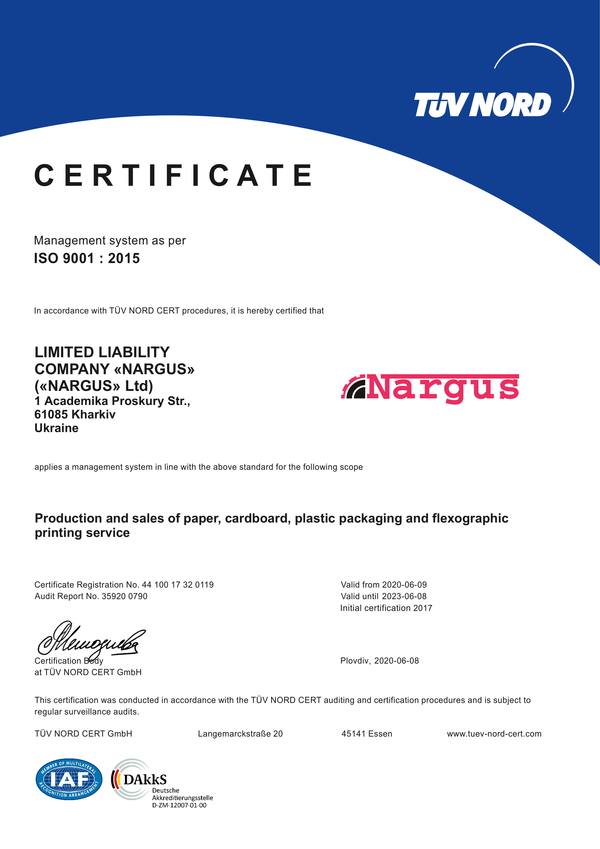 Implementation of a quality management system is a strategic decision of our company.


In 2017, the quality management system was certified with the issuance of a certificate of compliance with the requirements of the international standard ISO 9001: 2015.
The potential benefits for our company from the use of a quality management system are:
• the ability to consistently deliver products that satisfy customer requirements and comply with legal and regulatory requirements;
• creating opportunities to increase customer satisfaction.


Within the framework of the production activity of the company, safety, legality and quality of the products manufactured should be considered as a complex responsibility, including and using various skills and experience of the organization. In this regard, an integral part of the work onquality management is to ensure the safety of food products packaged in packaging materials produced by our company. For that purpose, the company has developed and implemented a food safety management system. This system is integrated into the compny management system together with the quality management system.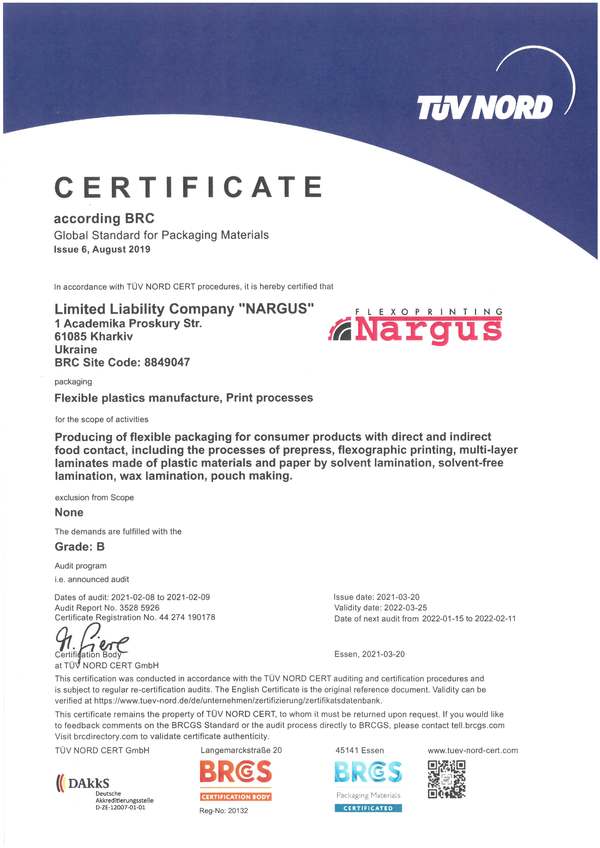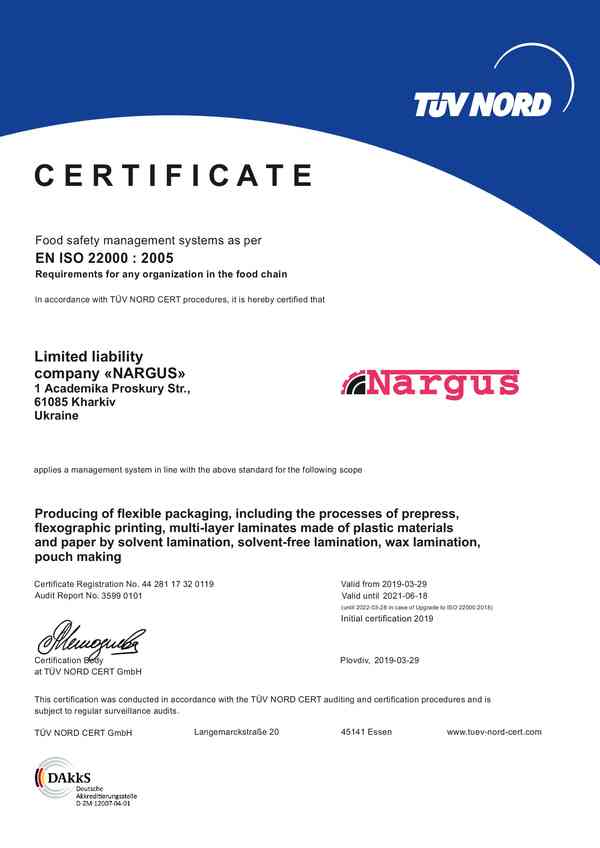 In 2019, the international certification center audited the company on the effectiveness and completeness of the implementation of the food safety management system. According to the results of the audit, the company was issued certificates of compliance with the requirements of international standards ISO 22000: 2005 and BRC IoP.
Back