The company has a large stock of high-efficiency modern equipment produced by leading world-known manufacturers, which allows performing the entire production cycle of flexible packaging in rolls. That is why we control each and every production stage and we can guarantee consistently high product quality.
We strive to use the equipment as efficiently as possible due to established maintenance and monitoring schedule. The company has its own Technical Support Department. Highly-qualified staff continuously scrutinizes the equipment performance and, if necessary, implements immediate restoration and repair work. There is also a technical possibility for remote communication with the equipment manufacturer for immediate testing and troubleshooting.
At present our production carries out a complete manufacturing cycle for flexible packaging in rolls.
Pre-printing Work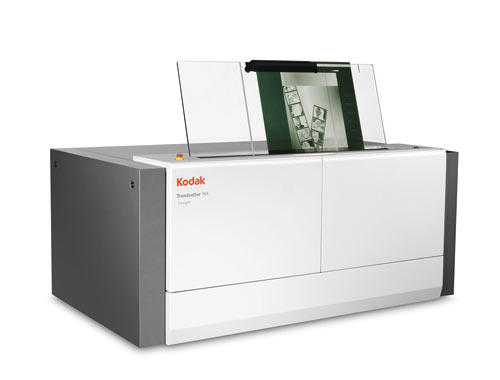 A new digital prepress system KODAK Flexcel NX MID allowed us to expand at most quality capacity of flexo printing moving it near relief printing (rotogravure printing). With using of this technology color coverage and resolution are increased considerably, the contrast is improved, what finally moves our printing quality on the higher level and give us the possibility to print complicate images with the level of photo printing.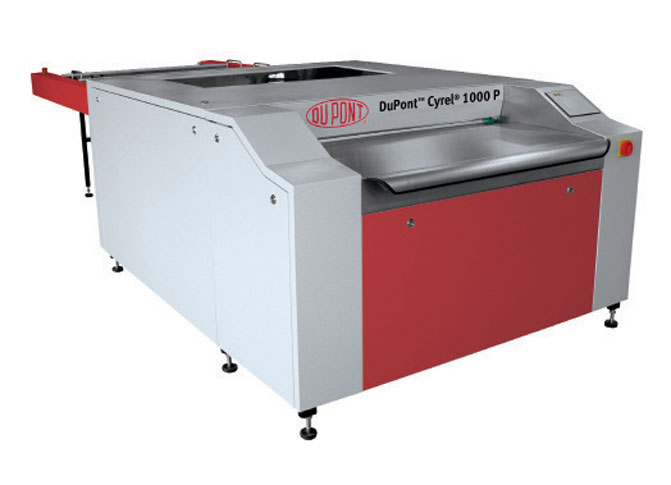 Flint Group and Basf combi FIII platemaking systems enable to produce high-quality flexographic printing plates of up to 1,150 x 880 mm.
The new washing machine DuPont ™ Cyrel® 1000 P was installed in 2016 . The innovative cliché washing technology meets the most stringent standards of flexographic printing.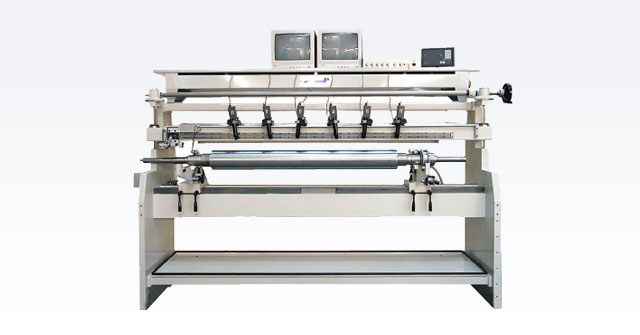 Printing plates manufacturing and mounting feature high accuracy and superb performance.
Heaford printing plates mounting equipment allows precise plate mounting, which ensures trouble-free register of a printing press.
Using multiple cameras simplifies mounting several printing plates. For wider plates there is an opportunity of checking the accuracy of the central mounting part. Register tags are recorded by video cameras with a 100-fold increase. The image is displayed on monitors, which allows mounting printing plates on cylinders with utmost precision.
Materials used for plate making and mounting are manufactured by the world's leading manufacturers, like Flint Group, Du Pont and 3M.
Flexographic Printing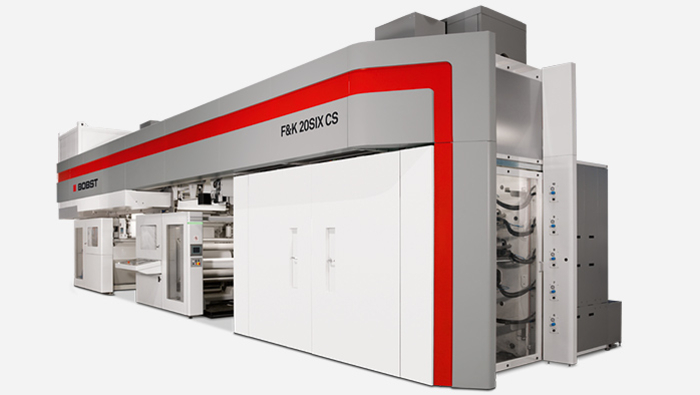 To get pantones, inks mixing station Piccolo is used, employing 24 initial components. Color proof control is exerted with the help of spectrophotometer I-one of X-rite make.
Printing presses of leading world producers Fischer & Krecke and others enable printing on all types of plastic materials of up to 1,250 mm wide with 8-10 printing decks and print length ranging from 300 to 670 mm. All machines are equipped with computer control and printing process monitoring, computer-controlled color monitoring video systems, which enables to perform high quality printing round the clock. Model F&K 20SIX has GPS system.
Lamination and Waxing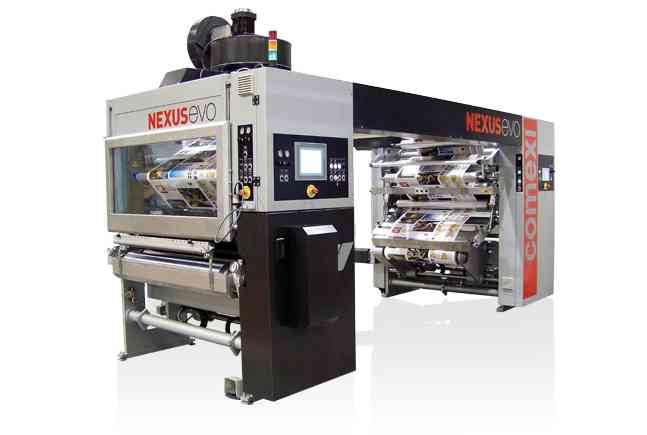 DCM and Comexi laminating machines allow making multilayer products of the best quality, using a wide range of materials: LDPE and HDPE, BOPP, CPP, PET, alufoil, nylon, metallized films of up to 1,350 mm wide. Lamination is performed with two-component or single component solvent-free adhesives and waxes produced by world-known manufacturers, like Henkel, Coim and Cartonal.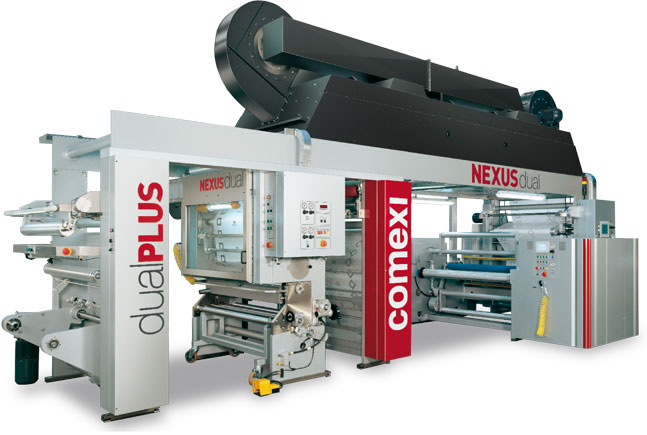 DCM waxing machine is used for paper wax coating for sweets and candies wrappers, as well as for hotmelt coating for soap packaging manufacture.
It's possible to work with solventless, solvent based and cold-applied adhesives, hot adhesives, lacquers and silicones on NEXUS DUAL equippment produced by "Comexi".

Cutting Materials by Size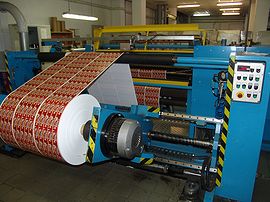 Slitter-rewinders are employed for cutting and rewinding rolls of any substrates of 12-200 my. Substrates are wound on 76 and 152 mm diameter cores. Machines are equipped with computer control, and cutting and rewinding monitoring, which enables to observe cutting accuracy and roll diameters.
Finished Products Packing
All finished products are packed having transportation in mind. Rolls of finished products are packed in stretch film. Each roll is securely attached to a pallet and marked in accordance with customer requirements.
Quality Control Department of the enterprise issues quality certificates bearing control parameters for all products.


Back