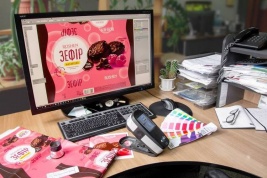 Design and Pre-print Department of Nargus Ltd. is a close-knit team of professionals with extensive experience in creating package design and pre-print layout.
The Design Studio boasts the most advanced graphics workstations, which allows accomplishing projects with the utmost quality and efficiency.
One of the few in Ukraine, our designers apply multicolor separation technology. The essence of 7-ink color separation technology is as follows: during the printing process standard CMYK colors are used, to which the original red, green and blue are added.
Expanded color palette significantly reduces the need for additional mixed colors. This approach provides an opportunity to solve a typical CMYK problem without additional mixed colors, namely printing pure orange and red, blue, violet and green with superb intensity. The system of multicolor separation based on the seven basic colors enables to obtain almost 3 thousand colors, simulating Pantone Colors without the need for additional colors (Spot Colors). The result is a brand-new quality level: your packaging is highly competitive at the market and fake proof.
To meet with the customer's approval, the original layout is created with the help of EFI Fiery XF Proofing software. Speaking from the practical point of view, this means the most accurate color reproduction and an opportunity to get a truthful picture of future products at the rough design stage, even when Pantones are used in the image.
X-Rite Eye-One iO Automated Scanning Table
iO scanning table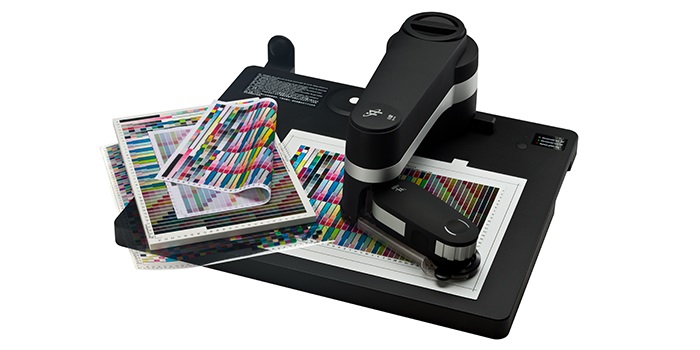 provides fast and accurate reading of test checkers in automatic mode.

Automation increases productivity and reduces the risk of measurement errors, thus ensuring consistency and reliability of measurement results.
EFI Fiery XF Proofing v 6.4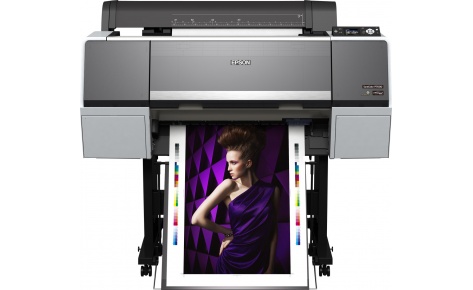 EFI Fiery XF Proofing v 6.4 is a professional RIP-solution for making color proofs with the quality meeting ISO 12647-7.

Settings allow printing A2 color proofs, including spot colors simulation from Pantone color libraries.
X-Rite i1 Profiler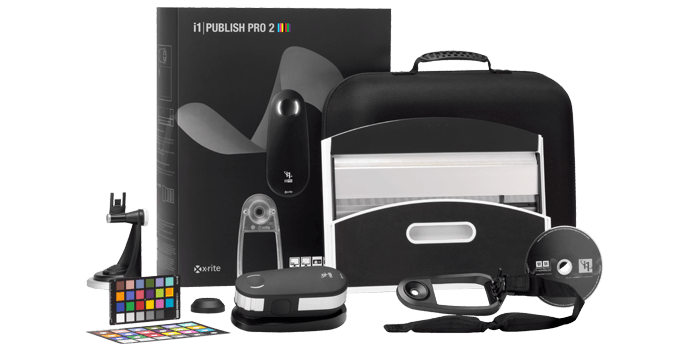 X-Rite i1 Profiler is a professional software package for creation of ICC-profiles.

X-Rite i1 Profiler allows generation of a wide range of profiles meeting the latest international ICC4 standard.

Back